"LIVE UNIQUELY" "We offer a variety of renovated properties including one and two-bedroom apartments, townhomes and single-family homes. Live with your pet or get one from the SPCA! Our properties are all historic and unique; there are no 'cookie-cutter' homes. Lives are not lived in one-year chapters; we offer varying term leases. "LIVE MODERN" "Our historic renovated properties offer the latest amenities including USB enabled outlets, electronic locks, ductless HVAC and energy efficient appliances. Communicate with us on your terms through email and text. We accept electronic payments to reduce the hassle of checks and dealing with the post office. "LIVE INSPIRED" Surround yourself with inspiration as you wake up in sight of the Naval Academy, the State House and the Chesapeake Bay. For over twenty years, government and civilian professionals, naval officers, professors and academy professionals have relied on our flexible leasing process and responsive team."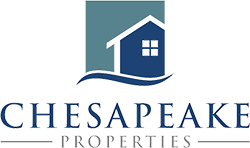 Chesapeake Properties provides quality and affordable properties on flexible terms to professionals, naval officers, pet lovers, DC/Baltimore commuters and Annapolis sailors. Most of our properties are located in the Historic District; only steps from the waterfront, restaurants and cafes. Our properties are all unique and each have their own story.
We are passionate about helping you find your ideal Annapolis rental home. With over 20 years of real estate experience and as life-long Annapolitans, we are experts on this market. We are an independent company and not constrained by typical corporate regulations. We celebrate individuality; in ourselves and our properties.
Contact Us